PRE-CONSULT-INFO
Hi guys,
Thanks for taking the time out to meet with me. The following information is here to help with any initial questions that you might have in the lead up to us meeting, prior to you securing your photographer for your big day.
The following are some recent client testimonials. For me, I don't ask for these testimonials, I prefer to let these things occur organically.
YOUR OPTIONS
Booking a wedding photographer/ Videographer is a tough task. There's style, there's your comfort level with your photographer, there's your budget and so many other considerations to check off before even making your final decision.
Some common questions i get are:
HOW MANY HOURS COVERAGE DO WE NEED?
I say that the most important thing after securing your photographer, is to get as much of your day covered as your budget will allow. Then you can decide what to do with those afterwards, at least you have the images from your day. For me and my couples, about 10 hours is most popular. Those hours are usually broken up as follows;
1hr of the groom prep

1.5 hrs of bride prep

30 mins for your ceremony

15 mins for the group photo including the congrats

30 mins for family photos

45 mins to 75 mins for Bridal Portraits

Most receptions are 5 hours in duration (although many couple will extend this by 1-2hrs extra)

I normally stay until the end of formalities, ending with your speeches for about 30 minutes into the first portion of dancing
I also offer extended coverage as an extra item if required at $200 p/her including coverage, editing and delivery.
WHAT'S IN THE BASE?
I don't offer packages because I want all of my couples to invest in a wedding photography package that suits them, not me!!!!
The base is 10hrs of photographic coverage with an included online gallery where you can download your approximately 600 fully edited full resolution jpeg images

USB's are so 2008, delivering online is faster, more convenient and USB's are on their way out because of their unreliability, but if you really want one we can offer one for $200 and package it in a beautifully hand-crafted gift-box
WHAT ARE OUR OPTIONS?
Where do we even begin?!! We were both a little hesitant with the whole idea of being followed around by a camera, capturing intimate and emotional moments with each other on our wedding day, as well as with family and friends. We could not have chosen anyone better than Mark at Clarisse Photography. We knew he was our guy the moment we met him, but his interactions with us and our family and friends on the day were just something else. We were constantly in stitches, we never felt posed, and it immediately felt like we had known him forever and he was just part of our crew. Even our guests commented how comfortable they were around him and he just absolutely made our day what it was, which was wonderful! I was told early on in the process to choose your wedding vendors wisely, that they spend so much time with you on the day and boy, did we choose right! THANK YOU from the bottom of our hearts Mark, not only will we have the awesome memories in print, we have the memories of just feeling wonderfully happy and comfortable in your presence and having just the best time! The sneak peek photos already have us thrilled, we can't wait to see the rest!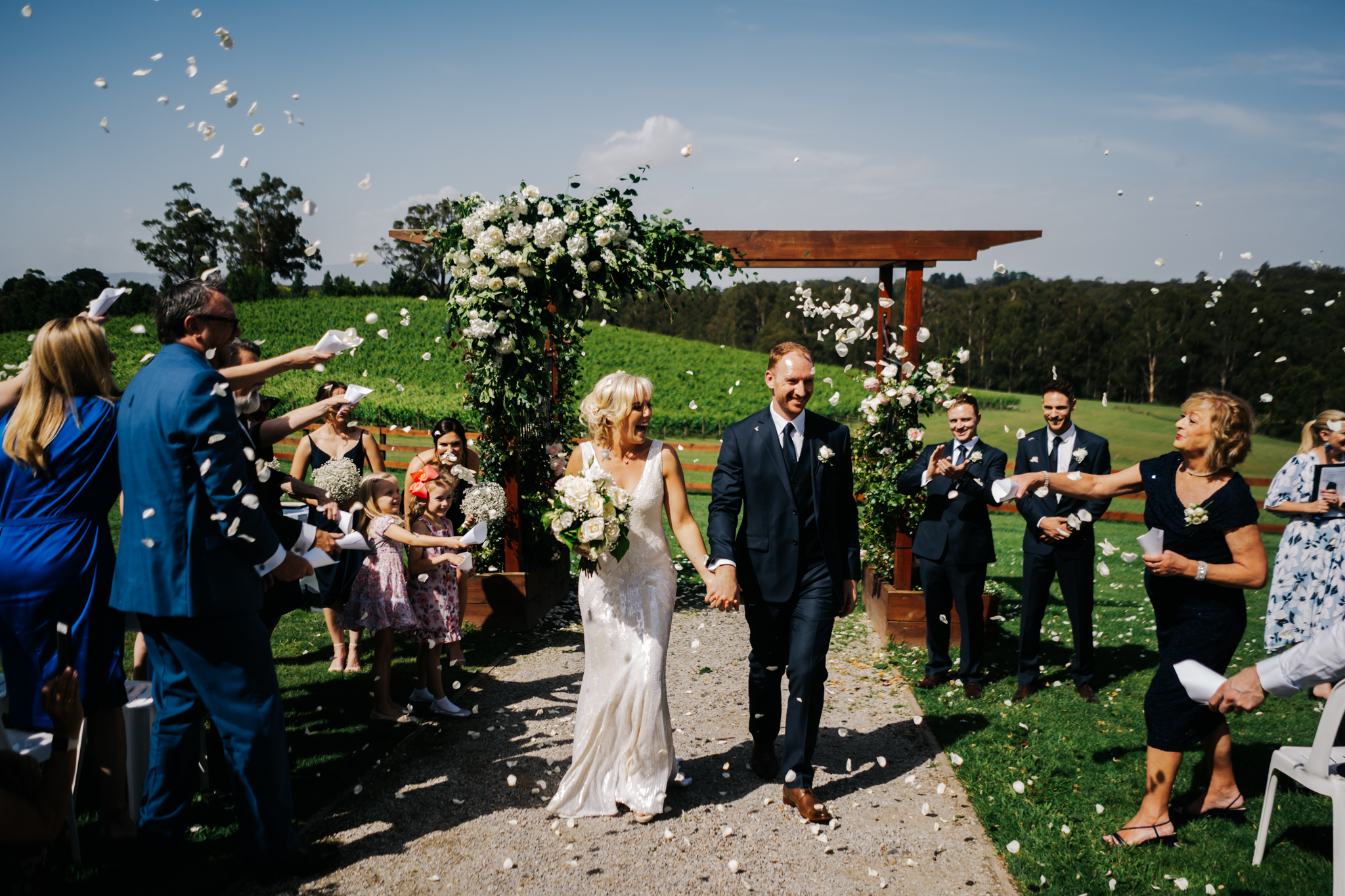 Mark you have such a unique perspective with the work you do.
You know how to make people feel extremely comfortable, relaxed and you always want to bring the best out of everyone. You were so generous with your time and energy and the product you have created is just so spectacular. Rob and I love our photos and due to the emotive nature of them, every time we see them we know we will be transported back to the most amazing day of our lives.
Thank you from the bottom of our hearts Mark! You were just amazing! We had such a beautiful day!Thank you for making everything that we wanted! We just ADORE these photos and have been staring at them all morning! We are so grateful for your hard work, especially given it was such a long day, your flexibility, efficiency and willingness to listen to our ideas…..
Hi Mark,
..............YOU. ARE. AWESOME. These photos are unreal!!
We can't thank you enough for Saturday - you made us all feel so at ease and comfortable!!
You have captured all the key moments but in such a cool and casual way - we can't wait to see the rest!
We just knew you were the right "fit" for us and we're so glad to have worked with you!
Thank you again for EVERYTHING!!
Speak soon,
Jess + Rowan
Oh Mark!!!
I don't know how to even begin to thank you for the absolutely stunning photos and memories you have captured for us! Going through the photos last night was like reliving our day, except we got to notice a whole bunch of small details that we missed on the day and now we get to have them forever. The photos are truly incredible, I knew you were obviously a very talented photographer but your ability to capture people's emotions and what we were all feeling at the time of the snap is truly remarkable!
Having you there was an absolute pleasure as it just felt like we were hanging out with a friend all day! Photos made us a bit nervous since we are not used to having them taken but you made everything feel so natural and we're incredibly helpful throughout the entire process. I know how crazy busy you have been and I so appreciate the time and commitment you have put in so that we can continue to relive these memories every time we look at these photos for the rest of our lives.
You are absolutely incredible and thank you thank you THANK YOU again from the bottom of our hearts for documenting so beautifully the most important day of our lives. We can't wait to talk to you more in the new year regarding the album but until then we will be in a photo viewing dream with all of our friends and families over the holidays.
All our love,
Sim & Joachs
"Mark,
Words cannot even begin to describe how beautiful these photos are!! I was trying to look through the gallery at work and I just couldn't get the smile off my face! We absolutely love them! It's going to be hard narrowing down the images for the album! Thank you for everything you captured so many moments from the day, going through the photos brought back so many memories and will help us remember our day as it was such a blur and went so fast! I'll let you know when we have chosen our favourites!
Thank you a million times more!
Amy"