Where do we even begin?!! We were both a little hesitant with the whole idea of being followed around by a camera, capturing intimate and emotional moments with each other on our wedding day, as well as with family and friends. We could not have chosen anyone better than Mark at Clarisse Photography. We knew he was our guy the moment we met him, but his interactions with us and our family and friends on the day were just something else. We were constantly in stitches, we never felt posed, and it immediately felt like we had known him forever and he was just part of our crew. Even our guests commented how comfortable they were around him and he just absolutely made our day what it was, which was wonderful! I was told early on in the process to choose your wedding vendors wisely, that they spend so much time with you on the day and boy, did we choose right! THANK YOU from the bottom of our hearts Mark, not only will we have the awesome memories in print, we have the memories of just feeling wonderfully happy and comfortable in your presence and having just the best time! The sneak peek photos already have us thrilled, we can't wait to see the rest!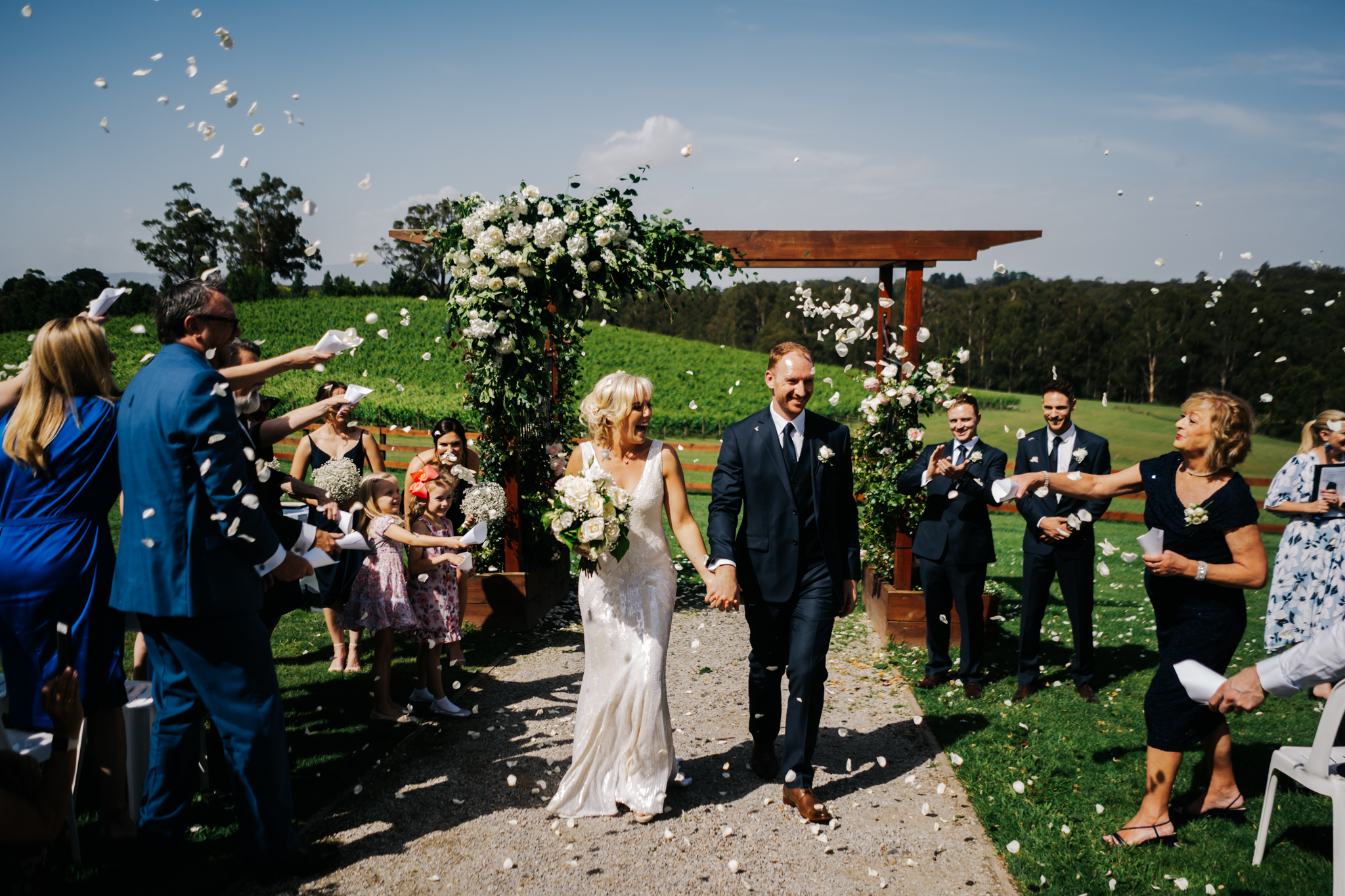 Mark you have such a unique perspective with the work you do.
You know how to make people feel extremely comfortable, relaxed and you always want to bring the best out of everyone. You were so generous with your time and energy and the product you have created is just so spectacular. Rob and I love our photos and due to the emotive nature of them, every time we see them we know we will be transported back to the most amazing day of our lives.
Thank you from the bottom of our hearts Mark! You were just amazing! We had such a beautiful day!Thank you for making everything that we wanted! We just ADORE these photos and have been staring at them all morning! We are so grateful for your hard work, especially given it was such a long day, your flexibility, efficiency and willingness to listen to our ideas…..
Jason and I met Mark when he photographed my cousins wedding in mt Baw Baw a few years ago and his work was incredible!
Not only that, but they also recommended mark for his personality and the fact that he gets to know you as a couple and doesn't just treat you like another number!
How right they were!
He was wonderful from the beginning, nothing was too much trouble and he made us feel relaxed throughout the entire process! Obviously these are all important aspects when you hire a photographer for your special day but not only that, the work he produced of our wedding in Sorrento was absolutely stunning!
Worth every single cent!
Mark had an assistant on the day to help capture as many moments as possible and he was also amazing!
We can't Thankyou enough mark for your hard work and expertise. You are a truely gifted individual and we could not have asked for anything more!
Many thanks
Beth and Jason Docherty
For our wedding we were looking for a photographer that was modern and didn't just do the standard boring wedding poses. Mark is the photographer that will get you anything but standard! Clarisse photography really is the best in Melbourne.
Mark - your great style and eye for details captured so many fantastic moments of the day. Your style truly captures the fun and emotion people experienced. You're easy to work with and extremely accommodating. As we've told you - so many of our guests commented on you being an utter legend. It's unheard of at weddings for the guests to comment on how likeable the photographer was and how easy they mingled in with the guests. Your talent to capture candid moments is fantastic.
When you sent us our photo gallery to look at - Paul and I were speechless the whole time. We felt the photos captured our personalities and that all of them were amazing.
Thank you Mark for being so phenomenal. Love Jess and Paul
Jessica
Hi Mark,
..............YOU. ARE. AWESOME. These photos are unreal!!
We can't thank you enough for Saturday - you made us all feel so at ease and comfortable!!
You have captured all the key moments but in such a cool and casual way - we can't wait to see the rest!
We just knew you were the right "fit" for us and we're so glad to have worked with you!
Thank you again for EVERYTHING!!
Speak soon,
Jess + Rowan
Oh Mark!!!
I don't know how to even begin to thank you for the absolutely stunning photos and memories you have captured for us! Going through the photos last night was like reliving our day, except we got to notice a whole bunch of small details that we missed on the day and now we get to have them forever. The photos are truly incredible, I knew you were obviously a very talented photographer but your ability to capture people's emotions and what we were all feeling at the time of the snap is truly remarkable!
Having you there was an absolute pleasure as it just felt like we were hanging out with a friend all day! Photos made us a bit nervous since we are not used to having them taken but you made everything feel so natural and we're incredibly helpful throughout the entire process. I know how crazy busy you have been and I so appreciate the time and commitment you have put in so that we can continue to relive these memories every time we look at these photos for the rest of our lives.
You are absolutely incredible and thank you thank you THANK YOU again from the bottom of our hearts for documenting so beautifully the most important day of our lives. We can't wait to talk to you more in the new year regarding the album but until then we will be in a photo viewing dream with all of our friends and families over the holidays.
All our love,
Sim & Joachs
"Mark,
Words cannot even begin to describe how beautiful these photos are!! I was trying to look through the gallery at work and I just couldn't get the smile off my face! We absolutely love them! It's going to be hard narrowing down the images for the album! Thank you for everything you captured so many moments from the day, going through the photos brought back so many memories and will help us remember our day as it was such a blur and went so fast! I'll let you know when we have chosen our favourites!
Thank you a million times more!
Amy"
"Hi Mark,
Words cannot possibly express how much we love the photos you took of our wedding day.
Not only did you capture such beautiful images, but also the emotion of the day. Looking back through them, we can clearly remember all the feelings we felt at the time; the nerves, the love, the happiness and the fun. Anyone can take a photo, but not everyone can capture an emotion - something that we hope you pride yourself on.
We particularly loved that you captured both candid moments (many of them we didn't even know about at the time!) as well as beautiful portraits of us and our family.
We are so grateful to have chosen such a talented photographer for our wedding day. You fitted so well into our wedding that even our guests thought you were awesome!
We will truly cherish these photos for the rest of our lives.
Thank you.
Best of luck for the future!
Jess & Dwayne"